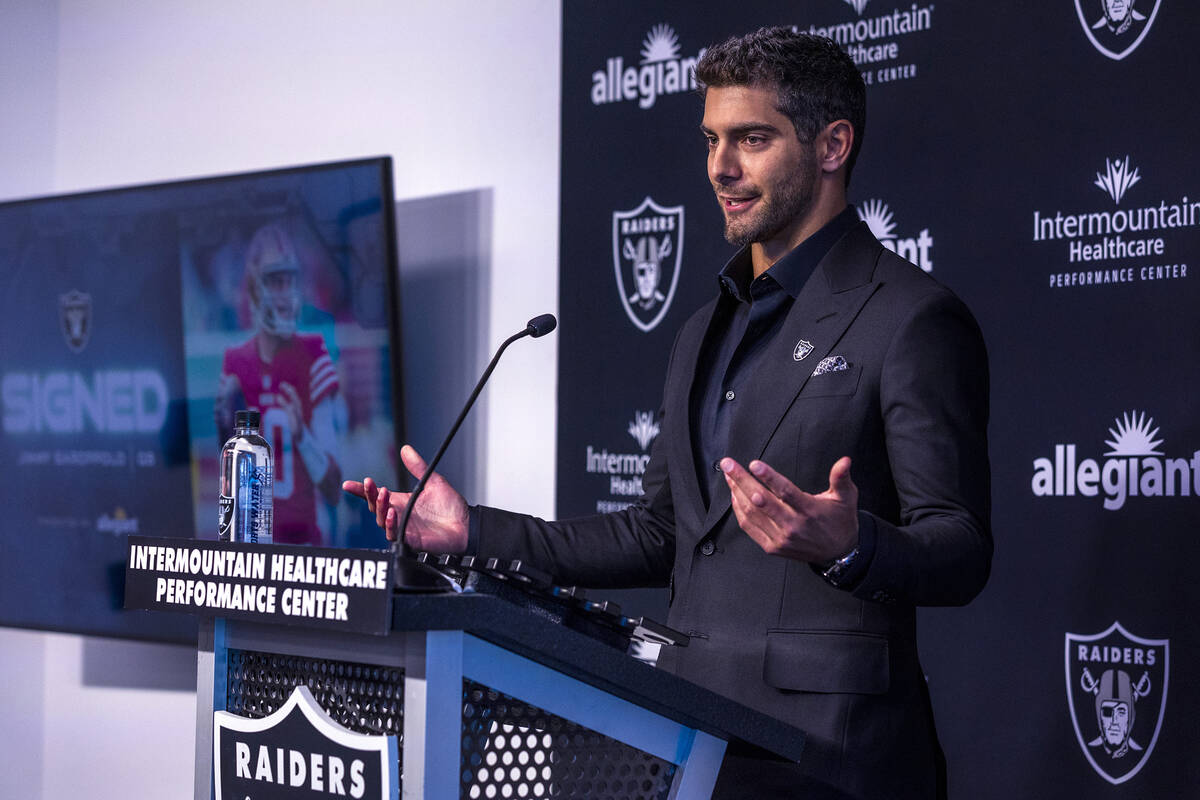 As the Raiders moved into the on-field phase of their offseason program, one prominent player was missing. And it looks like it might be a little while before their new starting quarterback gets on the field.
Jimmy Garoppolo, who the Raiders signed last March to replace Derek Carr, is being held out of on-field work as a result of a foot injury he suffered last season with the 49ers.
Garoppolo suffered the injury in Week 13 last year and, while the injury did not require surgery at the time, Garoppolo reportedly underwent a minor procedure in March. Garoppolo's complete recovery process could keep him sidelined until training camp, according to Raiders coach Josh McDaniels.
McDaniels did say the Raiders expected this to be the case with Garoppolo and indicated there is no concern this will linger into a situation that would prevent Garoppolo from being ready to start the season.
This is a developing story. Check back for updates.
Contact Vincent Bonsignore at [email protected] Follow @VinnyBonsignore on Twitter.