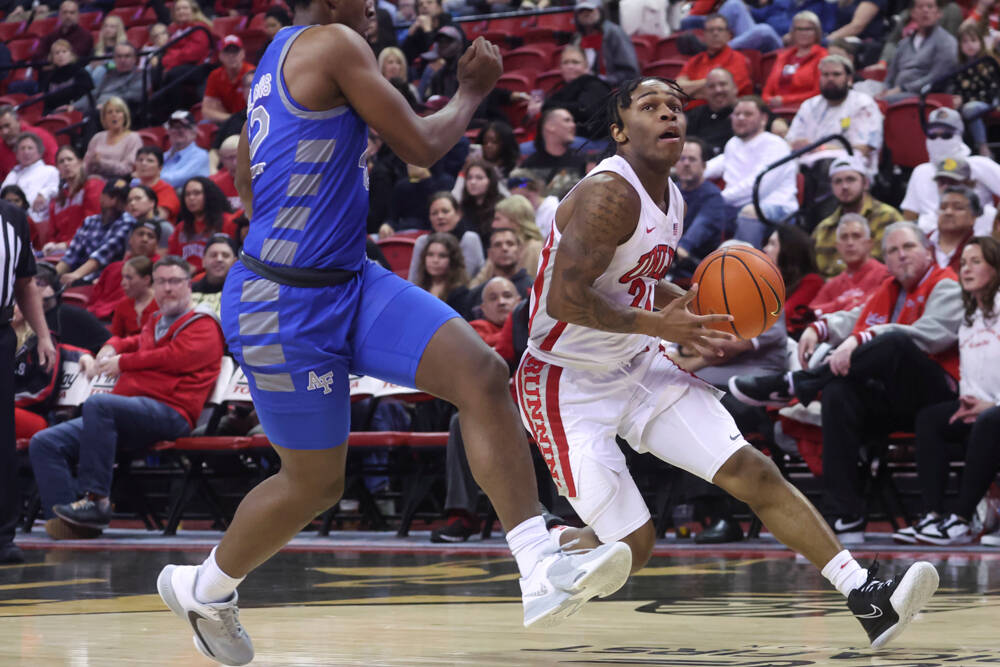 Sophomore Jackie Johnson III's overtime performance led UNLV to a 69-67 win over UNR in the regular-season finale Saturday at Lawlor Events Center in Reno.
The Rebels have swept the Wolf Pack for the second consecutive season, and UNLV coach Kevin Kruger has never lost against UNR.
Fifth-year guard EJ Harkless led UNLV with 24 points, and Johnson added 12 points for the the Rebels (18-12, 7-11 Mountain West).
The Wolf Pack fall to 22-9, 12-6.
This is a developing story. Check back for updates.
Contact reporter Andy Yamashita at [email protected] Follow @ANYamashita on Twitter.