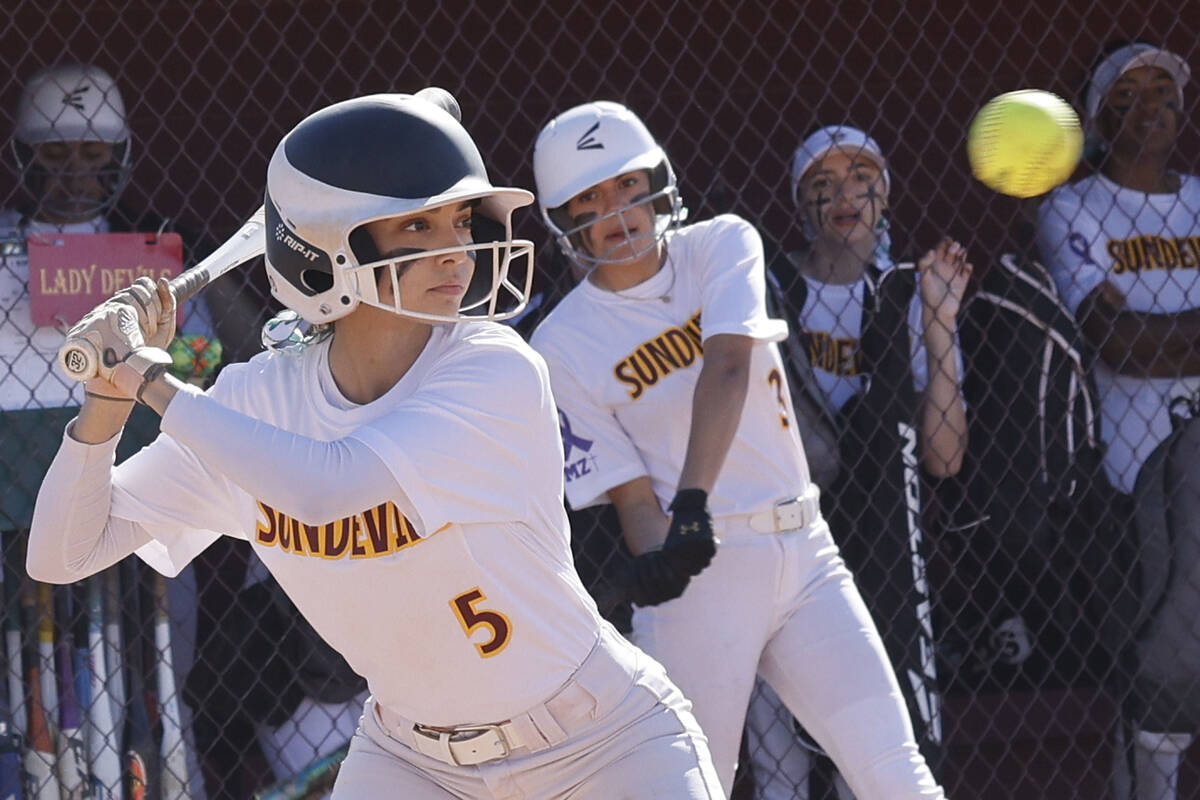 As the only pitcher on its roster, the Eldorado softball team relies heavily on senior Erica Madrid, who said she has embraced the challenge of being on the mound most games.
In the Sun Devils' 19-4 win over Desert Pines Friday, Madrid also helped herself out at the plate.
She went 3-for-3 with four RBIs and an inside-the-park home run while earning the win on the mound. For her efforts, she was named Nevada Preps Girls Athlete of the Week.
"It's a mental struggle because the game of softball is a mental game," Madrid said. "It's a lot of pressure, but I feel I do well under pressure. It makes me a better player."
On the mound, Madrid had four strikeouts in three innings, as the game ended early due to the 12-run rule. She said she's looking to attack weak spots dictated by where the batter stands in the batter's box. Against Desert Pines, Madrid said she needed to mix up her pitches.
"The splitter I was throwing was moving really well, there was a lot of ball movement and spin," Madrid said. "Desert Pines was a pretty good hitting team and they were getting contact, so I had to start throwing more inside."
Friday wasn't the first time Madrid hit an inside-the-park home run. She said having confidence every time at bat is important for her.
"There's not really room for hesitation or a lack of confidence," Madrid said. "I'm thinking I'm going to go up there and hit the ball."
In her senior year, Madrid said she wants to be a great role model for the underclassmen and help them in any way she can.
"I've been playing softball for 12 years and I'm really sad that this is my last season, but I'm happy I get to spend it with my talented team and under the guidance of my wonderful coach Andrea (Bouschet)," Madrid said.
Contact Alex Wright at [email protected]. Follow @AlexWright1028 on Twitter.