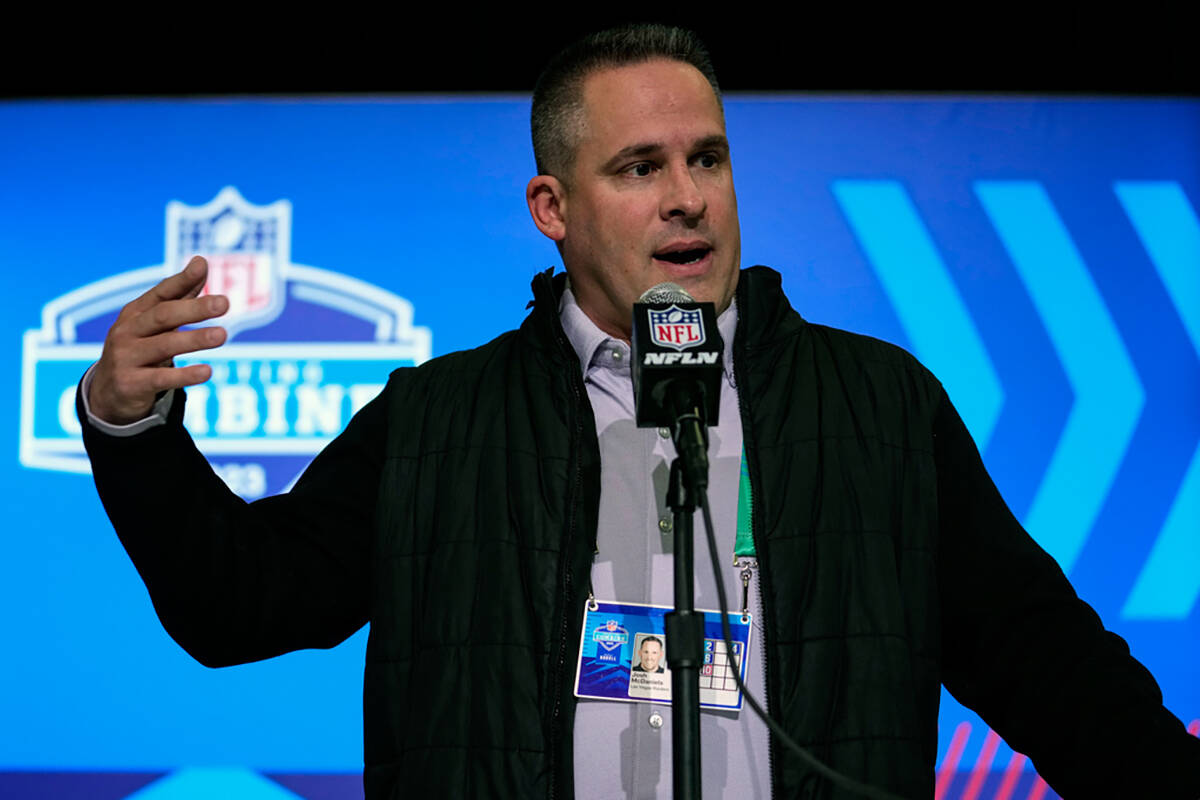 INDIANAPOLIS — The Raiders descended on Indianapolis this week hunting for a quarterback.
That doesn't mean they will return home with a definitive answer on who that quarterback will be among the deep class of college prospects on hand at the NFL scouting combine this week.
That's because of the multiple needs they have across their roster means focusing on plenty of position groups above and beyond quarterback. Or, as Raiders coach Josh McDaniels put it at the combine on Tuesday, there is a long overdue need to infuse the defense with a heavy dose of toughness, explosiveness and intelligence.
But let's face it, it all starts at quarterback. And right now, only Chase Garbers is under contract for the Raiders after they officially moved on from Derek Carr two weeks ago.
Ideally, they will leave the combine with at least an idea if their quarterback of the future is available in this draft class.
That is the hope, anyway.
"I think there's always urgency at that position," Raiders coach Josh McDaniels said. "Look, the goal for us eventually is to have somebody that's going to be here for a long time."
Preferably a young prospect who they can build their team around over the next few years, taking advantage of the cost effectiveness of utilizing the draft to acquire him.
"I think that, you know, you see the teams that are having success right now in our league, I would say in our conference, and specifically in our division, you know, they're young players that were drafted by their clubs and they're being developed there under the same continuity," McDaniels said.
Hence, McDaniels' blunt answer when asked whether he goes to sleep and wakes up these days thinking about quarterback.
"Yes," he said, laughing.
Along with most other teams, high on the Raiders' list at QB are Bryce Young, C.J. Stroud, Will Levis and Anthony Richardson.
This is a developing story.
Contact Vincent Bonsignore at [email protected] Follow @VinnyBonsignore on Twitter.