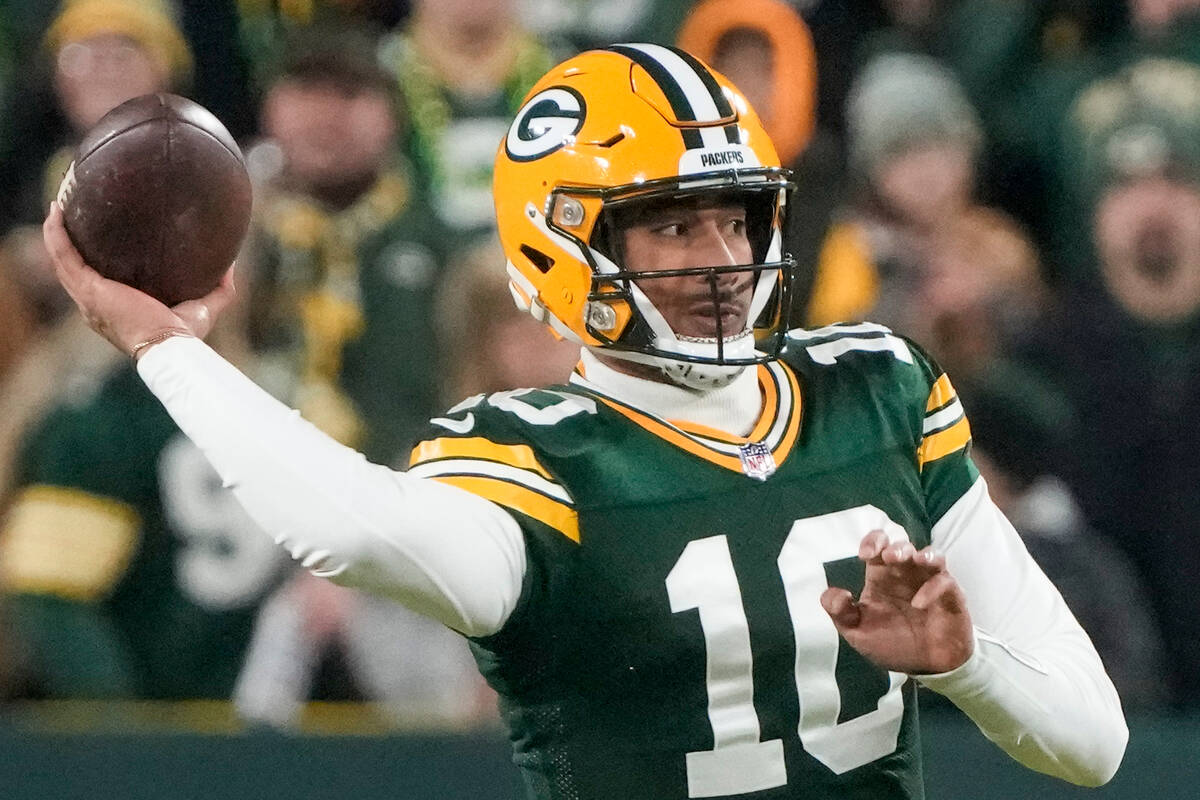 After going last season without a prime-time home game, the Raiders will have at least one big-stage game this season at Allegiant Stadium.
The Raiders will host the Packers on "Monday Night Football" on Oct. 9, according to an NFL source with knowledge of the schedule.
It's one of two games that have trickled out as it relates to the Raiders' schedule.
The Raiders will be spending Christmas Day in Kansas City playing Patrick Mahomes and their division rival Chiefs.
As part of their 17-game regular-season schedule, which will be released in full at 5 p.m. Thursday, the Raiders learned one of their biggest games of the season will unfold at Arrowhead Stadium at 10 a.m.
Or just after fans open their presents on Christmas morning.
This is a developing story. Check back for updates.
Contact Vincent Bonsignore at [email protected]. Follow @VinnyBonsignore on Twitter.