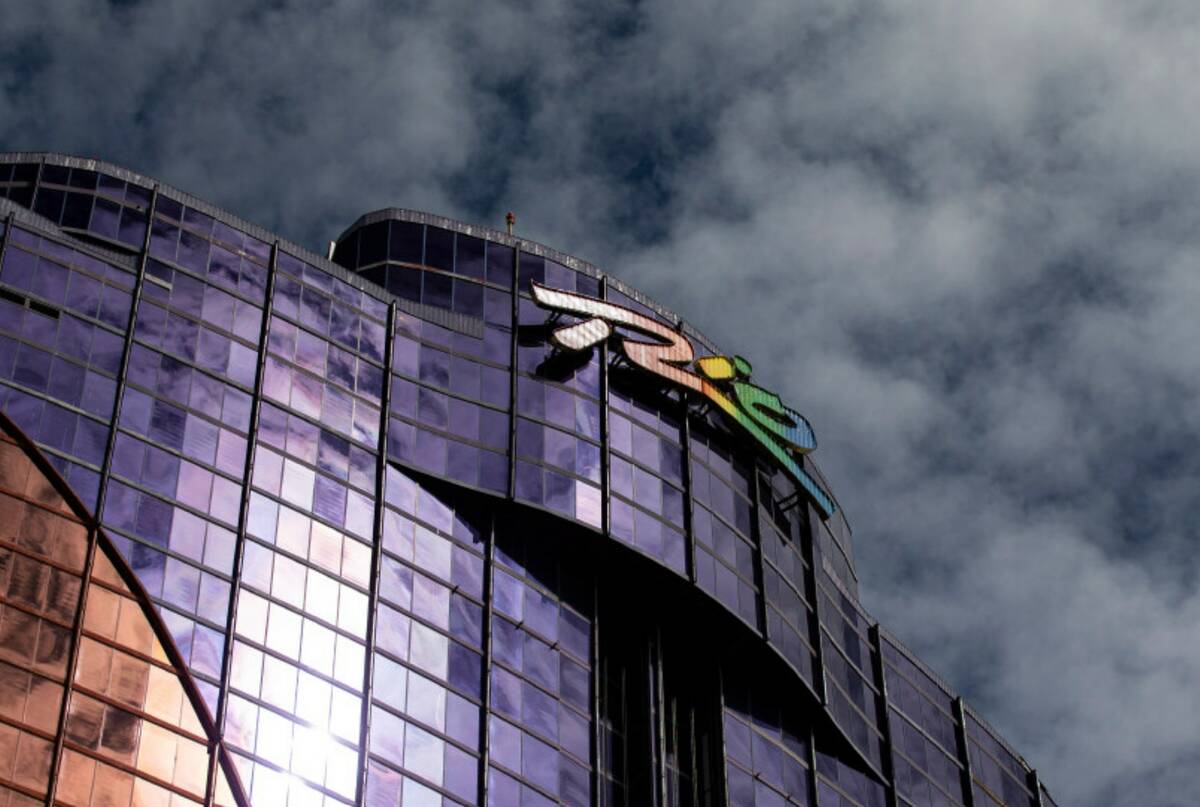 The Oakland Athletics have added a third site where they could build a $1 billion ballpark in Las Vegas.
The A's are now seriously considering the land where the Rio sits, on Flamingo Road, just west of the Strip and Interstate 15, a person with knowledge of the dealings told the Las Vegas Review-Journal.
Dreamscape Companies, the New York-based real estate firm who owns the Rio, confirmed its interest in building a ballpark at the off-Strip site.
"The company has been engaged in a dialogue about the Rio as a potential MLB ballpark site for the past several years and it remains open to this idea," the spokesperson said.
That brings three sites in play, with the Tropicana on the south St and the Las Vegas Festival Grounds on the north Strip also still under consideration.
The A's began their Las Vegas relocation efforts in May of 2021, after the team and Major League Baseball Commissioner Rob Manfred deemed their current home, RingCentral Coliseum, as not a viable site for the team's future.
Manfred noted Monday that the team's ballpark efforts had shifted toward Las Vegas.
With their lease at the Coliseum running out at the conclusion of the 2024 MLB season, the A's need to get a new ballpark deal done in Las Vegas or Oakland in the near future.
"I think Mr. Fisher wants to make the best deal to secure the future of the A's, whether it's in Oakland or in Las Vegas," Manfred said of A's owner John Fisher. "They need a new stadium. I think that's kind of beyond debate."
The A's are also still working with Oakland officials on their differences on a $12 billion mixed-use project planned for Howard Terminal in Oakland.
The massive project would be centered around a $1 billion waterfront stadium. Issues regarding affordable housing and infrastructure costs have lingered unresolved for the better part of the last two years.
Contact Mick Akers at [email protected] or 702-387-2920. Follow @mickakers on Twitter.